22 Aug

Conveyor Systems & Its Types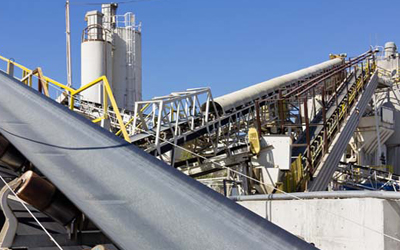 Conveyor systems are assemblies or mechanical devices that help to transport your material without making hard efforts. There are several types of conveyor systems, and they consist of the frame to support the rollers, belt or wheels which are utilized to move the material from one to another place.
These conveyors can be powered by the motor, gravity or manually. These systems handle the bulk material and come in a wide variety so that users can choose the one that meets their needs.
Types Of Conveyors
Belt
Ball Transfer
Bucket
Chute
Drag/Chain/Tow
Magnetic
Overhead
Pneumatic/Vacuum
Powered Roller
Roller
Slat/Apron
Screw/Auger
Vertical
Vibrating
Wheel
Walking Beam
Conveyor System Benefits
The conveyor system is one of the essential elements used in manufacturing plants. It is used for automized and efficient movement of materials and products, which otherwise would have to be conveyed manually.
Use of conveyor systems reduces the rate of accident. It becomes less likely for the workers to get into an unexpected accident when they have to move or deal with heavy loads. In addition to this, it also reduces the product breaks and damages.
By using the conveyor systems, the manufacturing plants has become more productive as the lesser workers are required to carry on your work. It also helps to increase personal safety.
As compared to the old conveyor systems, the modernized systems come with the motor and other elements with energetic efficiency. It speeds your work-flow and helps in handling the products as gently as possible.
Overall, it enhances productivity and saves energy in different industries.
Want to know more or looking for bulk material handling systems then reach us at Assinck Limited. We are the leading aggregate equipment supplier with a global network of suppliers and dealers with whom we established long-lasting partnerships.